Creating Delicious Solutions for the Food Industry – OMVE
---
As an approved dealer, Industris CC is authorized to distribute and sell products from OMVE technologies in Southern Africa. OMVE is a reputable company based out of the Netherlands, Europe that is globally recognized for providing high-quality and efficient equipment and technologies for food processing and other liquid applications. With a specific focus on small-scale process equipment, they have been designing, manufacturing, and commissioning solutions for the global market since 1993.
OMVE's expertise in this area is evident in their flagship product, the CF210 Carbo-Fill® lab carbonator, which was first introduced in 1996 for premix and postmix drinks. Today, their extensive range of small-scale process equipment is suitable for a wide range of process, laboratory, and pilot development projects.
Food & Beverage QC Testing – CanNeed Instruments
---
CanNeed Instrument (HK) Limited is dedicated to providing top-quality control instruments and comprehensive solutions for the can-making, canning, brewery, and beverage industries. Since 1998, we have been serving these industries with dedication and passion, always keeping our philosophy of "You Need, We Can" in mind as we continue to grow. Our products have been well-received by many well-known customers worldwide, and we strive to be a reliable supplier for our customers. Let's work together to build a bright future.
Personal Safety – Foot Baths
---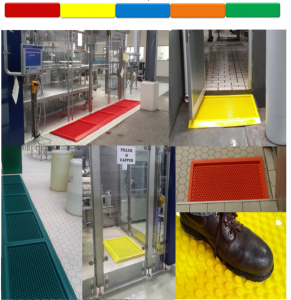 Sign up to our Newsletter